Hey Everyone
I write to you from the heart of Madrid and day 21 of our lockdown.
Quite a mixture of emotions we're dealing with.
Lots of time to think.
Too much time to worry.
Work anxiety vs. Market opportunity.
That's without the pleasure and pain of all this familial close proximity.
I've been working from a 4th floor home office these last 3 weeks and barely anything or anybody has moved beneath my window.
The narrowness of my current perspective is such that I watch every dog walker, ever day and know every one of their nuances … and that of their dogs. I've spotted one dog with at least 5 different owners. He looks exhausted.
More observations next week but in the meantime and wherever you are in the world, we send out our very best wishes to you and your family.
Until then, a few of our weekly thoughts.
Stay safe and enjoy the weekend.
Andrew Weaver
[email protected]
Managing Your Mental Health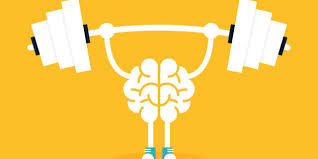 As leaders, managers, parents, partners we're used to being the rock around which others can lean on for support.
But who cares for the carers?
Important during this period to manage your mental health and ensure you have your own support network and the ability to reach out for help.
"Some people aren't good at asking for help because they're so used to being 'the helper'. Throughout their life they've experienced an unbalanced give and take, so their instinct is usually "I'll figure it out on my own". The self reliance is all they've known"
A reminder CTO Academy offer FREE mentoring sessions, particularly important when you're faced with a range of business critical and crisis driven decisions to make. Follow the link above and book a session.
You might also find interesting this thread on how to protect your mental health.
6 Steps To Getting Back On The Job Ladder
One of the biggest stress points is losing your job or having to make people redundant. We've seen startling news from the US and here in Spain with record numbers of people being made unemployed.
We asked our new Head of Recruitment Richard Weaver to give us some tips about how someone might take advantage of any such redundancy;
1. Take this moment to reflect and assess where your career is at against the aspirations you had 2 years ago. It's going to hurt but it's also an opportunity for reset;
2. Deep breath, redefine those career objectives and set targets for how/where you can get where you want to be;
3. Part of this process will be to use this time in addressing any weaknesses in your skill set that might have been holding you back and start to use this time to address them through education/mentoring.
4. And maybe now is the time to do something radically different. Maybe it's time to start all over again with new career, start a business, write that book. You've probably so engrossed in career and role, that this might be an opportunity to move on completely. Give yourself licence to explore.
5. Also try to disengage the daily grind and invest in yourself – health, fitness, diet, relationships.
6. The market will change. Your skill set (particularly if enhanced) will be in demand. Shape your personal brand. Make the most of your network. Don't be embarrassed about where you are and asking for help. Shit happens, you will bounce back.
Introduction To CTO Academy Careers
Thanks Richard and that article also prompts me to tell you about some additional services being introduced by CTO Academy.
Richard has joined our growing team after a stellar career in IT recruitment to launch our careers arm. We are helping tech leaders around the world to recruit and be recruited.
Richard: "I've been in recruitment for 20 years and loved it but I'm particularly excited by what CTO Academy are creating and our unique and holistic approach to career development. My vision here is to integrate all elements of courses, coaching and career to help our customers become highly effective tech leaders and find the career and people to help achieve that".
And despite all the macro bad news we see bags of market activity with individuals and companies around the world looking for opportunities, people, connections.
If you're a company wanting an innovative approach to career development and/or an ambitious tech leader looking for the right role, get in touch [email protected].
Laughter Therapy Is The New Meditation
When I have a bad day, I'm always consoled in the confident knowledge that tomorrow will be better.
If I fail to convince myself, then I turn to comedy and there are certain pieces of comedy gold that will ALWAYS relieve the stress is provide the laughter meditation I need.
Whilst accepting humour is just a personal thing and I'm coming at you from an English centric perspective, these are some of my 'go too' sources for comedy stress relief …
1. David Brent Dance from the Office
2. Spinal Tap Stonehenge Scene
3. Alan Partridge Spots Dan
4. Yes Minister: Who Reads The Papers?
5. The Interview That Keeps On Giving