Happy Friday
Wherever you are in the world, we hope this newsletter finds you and your family well.
CTO Academy conducted a survey over the last few days and found that most of you are positively planning to ride out the wave and prepare for future opportunities that emerge. More results below.
We appreciate this is a tough time for many so we've dramatically reduced the entry cost to our courses and continue to offer FREE mentoring sessions.
Please get in touch if you'd like guidance or just a sounding board about any of the current issues you're facing.
We're here to help.
Stay safe and enjoy the weekend.
Andrew, Jason and The CTO Academy Team
[email protected]
Tech Leaders Survey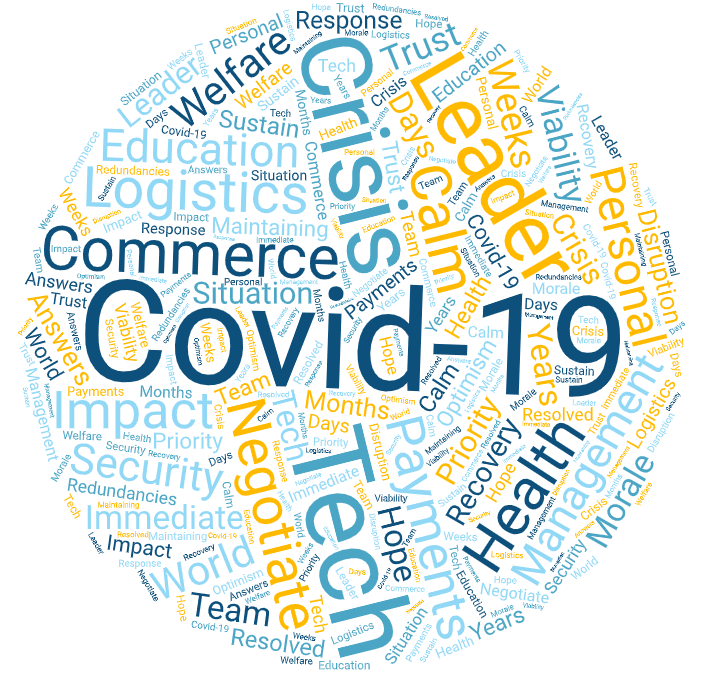 Members of the CTO Academy community – from Guatemala to Canada to Norway, covering sectors as varied as eCommerce, logistics and eduction – completed our recent crisis management survey. Thank you to everyone who took part.
The great news is that most of you remain positive about successfully negotiating this crisis and the opportunities that might emerge.
We plan to revisit the survey in a few weeks time and see if/how perspectives have changed but in the meantime, you can review the results HERE.
FREE Mentoring Session
We continue to offer free crisis mentoring sessions and have made available a number of mentoring slots if we can be of assistance.
If you would like any guidance with immediate management challenges and just need someone to help sense check what you're doing, chat with one of our CTO mentors.
Book a session HERE
Webinar on Product Dev Conundrum
In other news, this webinar caught our attention as it's a topic we've covered before and includes some interesting thoughts.
What sort of research process is best when trying to find options for buying software?
How do you help your engineers get on board with buying instead of building?
What happens to the business if the product provider switches off the service that was bought?
Book of the Week: Bad Blood
This book received a recommendation from us when it first came out but I hadn't personally read it and so I took advantage of WFH this week to finally open the cover and wow, just wow.
If you want a riveting but brutal expose about the madness of silicon valley, the mileage of chutzpah and the destructive impact of establishment networks, then this is definitely the book for you.