With so many uncertainties in the world, it is difficult to predict the future, but one doesn't need a crystal ball to see that India is primed to become the powerhouse of the global economy. It is, therefore, reasonable to assume that the CTO salary in India will keep increasing.
With macro-economic stability, infrastructure-led economic growth opportunities, financial sector reforms, and positioning as a strong player in global supply chains, India is set for exciting times, at the centre of which are the innovation and tech hubs emerging across the country.
At the heart of these clusters are the tech leaders charged with making the magic happen.
What is a CTO?

The Chief Technology Officer (CTO) is generally regarded as an organisation's top expert in information technology.
Their job description is to oversee the technology strategy and make sure it aligns with business goals.
There can be an overlap with the Chief Information Office (CIO) but the best way to define the difference between the roles is that the CIO tends to focus internally on technology for the business, whilst the CTO is more outward facing with a focus on technology for the market.
What are the qualities of a good CTO?
A good CTO must have sound knowledge of IT systems, business management skills, and possess highly effective leadership qualities.
CTOs are expected to be technically competent so the difference between a good and great CTO is almost always down to their leadership, aka soft skills.
They should be able to think critically and creatively, have strong communication skills, be well organised, have people and time management skills, and be results oriented. They should also have effective emotional intelligence attributes that enable them to truly understand how to lead.
Chief Technology Officer career path
There is no typical career path — the enterprise tech leader is likely to have started working at smaller organisations as a software engineer and team leader first to gain experience before moving to larger companies. Their learning development process has been steady, gradual and often highly focused on careers.
The start-up CTO might have been thrown in at the deep end and ahead of the career schedule. The learning curve from software development (e.g., web development) to an executive function is extremely steep and the immediate challenges are many and varied. Often, it's about putting out constant fires and how to drive traction and engagement for product and business. It's all about process, hiring and product.
How much money does a CTO earn in India?
Now, this is not an easy question to answer for two reasons.
1. Different websites say different things about the base salary.
2. CTO salaries are usually linked to performance, stock options etc, so the highest salary with one company might not be as attractive as elsewhere, but the overall package is highly incentivised towards the success of that business.
But we have to start somewhere…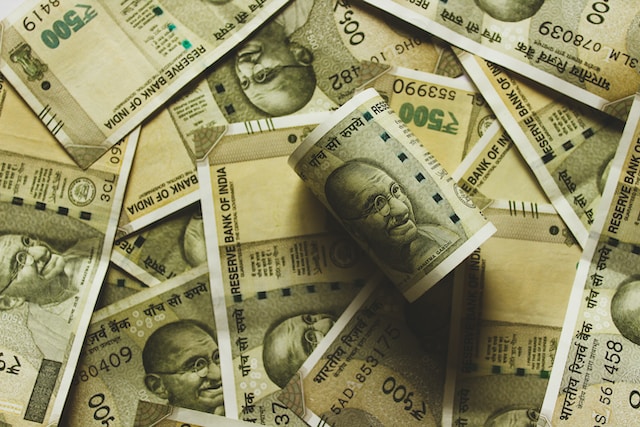 The average CTO salary in India
According to Payscale.com the average earnings of a chief technology officer in India is ₹2,920,661 ($40,000), but as the research indicates, total compensation including bonus and profit sharing can range between ₹800k – ₹9m ($11,000 and $123,000).
Glassdoor suggests that the average chief technology officer salary per month is lower at ₹2,677,059 ($37,000).
However, we thought it would be interesting to research the differences between Indian cities also.
What is the average salary in different Indian cities?
Our research indicates significantly higher base salaries if you're working in the major tech centres. For example, the highest paying CTO job at this moment is in Mumbai while the lowest is in Agra.
Remember again that many of these salaries will be attached to bonuses and profit sharing so treat the headline figures with caution. But it shows the disparity between what these sites claim is the overall average:
Mumbai $56,650
Bangalore $55,000
Hyderabad $54,500
Kolkata/Chennai $54,000
Agra $50,80o
There is, however, one additional factor you must consider because it directly impacts your monthly earnings.
What's Your Market Value?
The talent emerging from India is phenomenal and will only get stronger.
Whilst it's good to know market rates, what's more important is to understand and grow your market value.
There is a huge demand for high impact CTOs and technology leaders and your route to exceeding these average salaries is to enhance your leadership skills, so the negotiating balance of power is in your hands.
CTO Academy provides technology leadership courses, coaching and career development to help you achieve your optimal career performance and reward.