The very best tech leaders are certainly in demand lately, but what is the median CTO salary in UK and what does it involve? In this post, we are examining the median salaries of chief technology officers in the United Kingdom with and without compensation packages, and comparing the national average with a few selected cities that pay the highest.
Historically, a chief technology officer was the least defined C-suite executive role. However, with such rapid technological change, it has now become one of the most important. To make things more challenging, a software engineer can become an executive officer overnight and, thus, must be ready to cope with a brand-new job description.
It's also the role that most of our customers hold or aspire to achieve and when they ask us for assistance, it generally revolves around the following key outcomes:
How to enhance their leadership skills and confidence to become more effective at their current job.
How to do the same but in order to achieve a new job?
How to increase their salary, with the follow-up question, 'How much can I expect to earn?'
What does a UK-based chief technology officer compensation package entail?
As a rule of thumb, companies' reward for senior roles is wrapped up in compensation packages where the low market-rate salary of today can be offset by attractive stock and equity options for tomorrow. In other words, the base salary may seem puny but add the rest from the package and you end up with decent money each month.
What Is the Average CTO Salary in the UK?
The UK-based technology officer salary range varies depending on factors such as education, experience, sector, and location.
According to Payscale, the average UK salary for a CTO is £87,350, while Indeed sets it at £85,396.
Glassdoor rates the average salary at £98,192 based on data from recent reports.
However, Payscale also indicates that total packages, including base, bonus and profit share can range from £51,000 up to £175,000. So, knowing the average is interesting, but barely scratches the surface.
It is no great surprise that the average salary increases precipitously with experience. People with over 10 years of experience can earn up to 50 per cent more than someone with less than four years in the job.
Additionally, location makes a massive difference in the UK, with chief technology officer positions based in London unsurprisingly attracting the highest averages.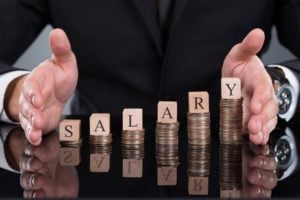 What is the average CTO salary in London vs. the national level?
Sites like Glassdoor, Salary Expert, Payscale, and Indeed arrive at slightly different outcomes in their analysis of an average London CTO salary.
The average figures range from £98,192 (Glassdoor) to £103,645 (Salary Expert) and £106,963 (Payscale). The packages vary according to the additions included.
The differences between entry-level CTO positions and the most senior levels range between:
Glassdoor: £39,000-£186,000
Salary Expert: £71,805-£129,059
PayScale: £65,000-£168,000
According to Indeed, if you're based outside London you want to be living in Leeds or Southampton because average salaries there don't appear to be far short of the capital (though I'd like to see the dataset used because the figures don't chime with what we see on the ground)
London (£104,447)
Leeds (£102,826)
Southampton (£101,727)
Edinburgh (£85,503)
Manchester (£83,061)
Birmingham (£74,330)
Glasgow (£72,761)
Cambridge (£66,785)
We view the Cambridge average salary in particular with a little skepticism.
It's recorded very differently by Payscale at £92,500 and anecdotal evidence from that vibrant region (packed with hi-tech, fast-growth companies) suggests that any company offering less than £70k for a chief technology officer will either be moribund or stacking the offer with very attractive benefits and stock options.
Newsletter
Want Digestible Tech Leadership Tips?
Sign up for our CTO Academy Newsletter and become a better leader daily. 
Free Forever 5-Minute Reads
What is the average startup CTO Salary in the United Kingdom?
Determining the reward structure at start-ups is even trickier because the chief technology officer and senior team are often paid below (sometimes well below) market rate based on work today, jam tomorrow.
You also need to consider what stage the company is at with fundraising.
If the company is looking for seed funding, then the tech founder/leader is likely to be getting paid half or worse than their market rate.
Additional factors determining the earnings are the overall health of cash flow and the direct impact the chief technology officer brings to business growth. Everything is negotiable but never more so at the early stages of a company set-up, particularly if much of early success relies on the technical direction and execution provided by the CTO.
Generally speaking, for an early-stage company with a Series A round, you'd expect the CTO salary to be about £80,000-£90,000 per year with stock options and other perks helping to soften that reduction in the standard market rate.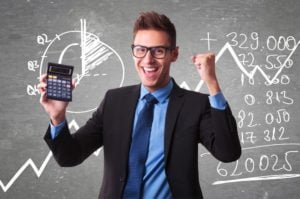 What about other senior tech roles?
Reed is a great source for data on median salaries across all roles and levels.
In their 2022 technology salary guide they detail a wide range of roles including data on the following non-CTO leadership positions in the United Kingdom:
CIO salary
£130,000 (0-50 direct reports)
£245,000 (200+)
IT Director
£100,000 (0-20)
£147,000 (100+)
Head of IT
£71,000 (0-10)
£145,000 (100+)
Additional considerations regarding the CTO market
The tech field remains frustratingly male-dominated.
According to 205 survey responses on a PayScale survey, there are 96 men for every four women.
This needs to change because diversity is great for any business and sorely needed in tech.
This is why we're delighted to support organisations like the School of Code which promotes greater diversity in tech. Judging by its last cohort with a 50/50 split, it's practising what it preaches.
The problem with anything average, is, who wants to be average?
We work with UK-based CTOs attracting significantly more than the salaries indicated above, though, as mentioned, many of the truly breath-taking packages are wrapped up in the wider success of the particular company.
So, reward comes down to two key factors.
1. Enhancing your market value so you dictate terms, rather than accept the average;
2. Finding a company with sufficient ambition to realize your full potential.
And you enhance your market value by the impact you're able to make in a senior role, which will be driven by leadership rather than technical skills.