What is the Average CTO Salary in the UK?
The CTO is normally the key figure when it comes to overseeing a company's technological needs and as most modern companies are technology companies, the role comes with it an increasing responsibility and value.
So what are all the other UK CTOs being paid?
Even if it's possible to gauge an average salary, how does it breakdown by region and how do you calculate the value inherent in stock options and other incentives? We can't answer every question, but we will try to address a few ….
The figures quoted below are approximations taken from data our team compiled across multiple sites such as Glassdoor, Indeed, Tech Salary Calculator, Total Jobs etc. 
What Is the Average CTO Salary in the UK?
The median salary in 2019 for the job title CTO was £80,000. A chief technology officer in the bottom 10% of the salary range made £49,000. Conversely, for the top 10% the average was £149,000.
The  increases precipitously with experience. People with four years or less of experience made an average of £61,000 jumping up to£92,000 if they have ten years or more in that position.
Location makes a huge difference with those in London making a whopping 53% more than the national average.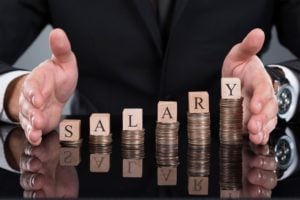 What Is the Average CTO Salary in London vs. National?
The median CTO salary in London was £98,000.
Those in the bottom 10 % earned an average of£60,000 whilst in the top 10% the figure averages £172,000 per year.
Outside London and it's the Reading area that led the way when it came to having the next highest average pay in the UK for CTOs. The CTO salary in Royal Berkshire being 25.4 % higher than the national average.
What Is the Average CTO Salary at a UK Start-Up?
Determining the average CTO salary for start-ups is definitely tricky because they're often paid below market rate on the basis of highly incentivised stock options, work today for jam tomorrow.
You also need to consider what stage the company is currently at in terms of fundraising.
If the company is looking for seed funding then the tech founder (CTO) salary range might be half of what it is compared to market rates and later rounds.
Clearly the overall health of the business and the direct value that CTO can bring to the growth of a business will impact what reward they receive – everything is negotiable but never more so within that early stage company where the CTO could be carrying much of the responsibility for success.
Generally speaking, for an early stage company with a series A round you'd expect the CTO salary to be around£80,000-£90,000 per year with stock options and other perks to help soften that reduction in their standard market rate.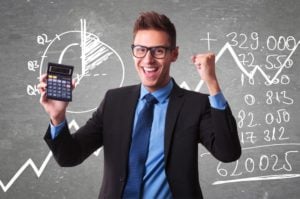 Additional Considerations Regarding CTO Market
The tech field remains frustratingly male-dominated.
According to 205 survey responses on a PayScale survey, there are 96 men for every four women.
I like to think that CTO Academy is a better reflection of balance with 75/25 of our visitors being male/female.
According to an analysis of CTO packages in London, 51 % have medical coverage, 22% dental and 15% get help with vision – the result of sitting in front of a screen too long?
Knowing Your Value
Several factors sway the remuneration package for any role and in particular, C-Suite roles such as CTO.
The demand for talent tech leaders is extremely fierce and that puts the good ones in a fantastic position to name their own terms.
So it helps to understand where you are in the market and how to build your personal brand and from that your own market value and negotiating position.
Find Out How To Boost Your Personal Value
Wherever you are in the world, book a free 30 minute careers call with CTO Academy and explore how you can boost your personal brand and value.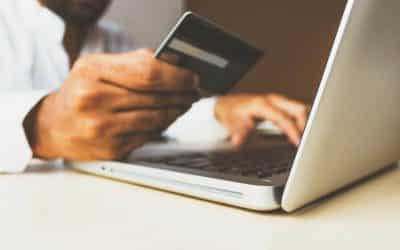 If you are involved in online retail whether B2C or B2B then there are certain times of the year when your systems are pushed to their limit. A few years ago, I was involved in an e-commerce outfit that had about 10k live SKUs and the main times in the year for...