When tech leaders ask us for help it's generally centred around one or all of the following areas;
Building their leadership skills and confidence to be more effective at their current job;
Building their leadership skills and confidence to move their career forward to a new job;
How to increase their salary.
Follow up to the 3rd question is often, "and how much can I expect to earn?"
What Does A UK Based CTO Earn?
So how long is a piece of string because the rewards for senior roles – particularly in fast growth companies – are often wrapped up in compensation packages where the low market rate salary is offset by attractive stock and equity options.
That said, there is sufficient empirical evidence to start forming a view on what is average and what to aim for.
What Is the Average CTO Salary in the UK?
It differs slightly according to the datapoint you look at for example …
From Payscale it's £86,163 whilst Indeed say £88,774 however, Payscale also indicate that total packages (base, bonus, profit share) can range from £51,000 up to £175,000 so knowing the average is interesting, but barely scratches the surface.
No surprise also in discovering that the average salary increases precipitously with experience. People with 10+ years in a position can earn up to 50% more than someone with <4 years but that can be offset with variables such as sector, growth and location.
Location makes a huge difference in the UK with London CTOs able to attract significantly more.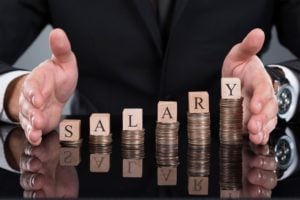 What Is the Average CTO Salary in London vs. National?
Sites like Glassdoor, Salary Expert, Payscale and Indeed arrive at slightly different outcomes in their analysis of an average London CTO salary. The average figures range from £94,783 (Glassdoor) to £104,447 (Indeed) though again, this obscures what else can be included in a CTO package with Payscale indicating the range of CTO reward in London can be from £64,000 up to £206,000.
Outside London and according to Indeed, you want to be living in Leeds or Southampton because their average salaries don't appear to be far short of London (though I'd like to see the dataset they gathered these averages from because it doesn't chime with what we see on the ground but …)
1. London (£104,447)
2. Leeds (£102,826)
3. Southampton (£101,727)
4. Edinburgh (£85,503)
5. Manchester (£83,061)
6. Birmingham (£74,330)
7. Glasgow (£72,761)
8. Cambridge (£66,785)
We certainly view the Cambridge average salary with a little scepticism.
It's recorded very differently by Payscale (£92,500) and anecdotal evidence from that vibrant region (packed with hi-tech, fast growth companies) suggests that any company offering <£70k for a CTO will either be moribund or stacking up that offer with very attractive benefits and stock options.
What Is the Average CTO Salary at a UK Start-Up?
Determining the reward structure at start-ups is even trickier because the CTO and senior team are often paid below (sometimes well below) market rate on the basis of work today, jam tomorrow.
You also need to consider what stage the company is in terms of fundraising.
If the company is looking for seed funding then the tech founder (CTO) salary range might be getting paid half or worse their market rate.
Also the overall health of the business and the direct value a CTO can bring to their growth will impact what reward they receive – everything is negotiable but never more so within that early stage company where the CTO is often carrying much of the responsibility for success.
Generally speaking, for an early stage company with a series A round you'd expect the CTO salary to be around £80,000-£90,000 per year with stock options and other perks helping to soften that reduction in standard market rate.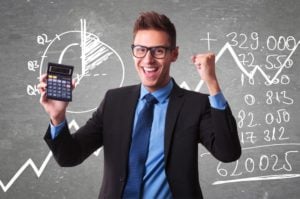 What About Other Senior Tech Roles?
Reed are a fantastic source for data on average salaries in tech, across all roles and levels.
Within their 2021 technology salary guide they detail a wide range of roles including the data about the following non-CTO leadership positions in the UK;
CIO Average Salary
£130,000 (0-50 direct reports)
£245,000 (200+)
IT Director Average Salary
£100,000 (0-20)
£147,000 (100+)
Head of IT
£71,000 (0-10)
£145,000 (100+)
Additional Considerations Regarding CTO Market
The tech field remains frustratingly male-dominated.
According to 205 survey responses on a PayScale survey, there are 96 men for every four women.
This needs to change. Diversity is great for any business but sorely needed in tech.
Which is why we're delighted to support organisations like School of Code which promote greater diversity in tech and judging by their last cohort with a 50/50 split, are practising what they preach.
CTO Academy View : How to Boost Your Market Value
The problem with anything average, is who wants to be average?
We work with UK based CTOs attracting significantly more than the salaries indicated above though as mentioned, many of the truly breathtaking packages are wrapped up in the wider success of that particular company.
So reward comes down to two key factors.
1. Enhancing your own market value so you dictate terms, rather than accept the average;
2. Finding the company with sufficient ambition to realise your full potential.
And you enhance your own market value by the impact you're able to make and impact at a senior role will be driven by leadership rather than technical skills.
Our recent interview series with global tech leaders concluded that the key attributes to being an effective tech leader are driven by the soft rather than the hard skills.